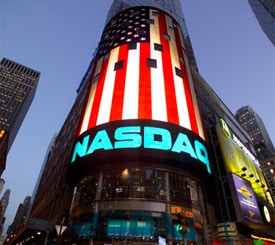 It could not happen at a better time, SiriusXM is conducting its Q2 conference call on July 25th, just a week and a half from today.  This could allow a few days of stock consolidation followed by a pre-earnings run-up.  Why am I expecting a run-up?  Because the no-so-tightly kept secret on the street is that the company will announce several record setting metrics in this call.
The post-merger record-setting Q2 subscriber number has already been announced at over 700,000.  Look for record revenue, record cash flow, record installations, and a record number of satellite radio equipped cars on the road to be conference call highlights.  From a technical standpoint things are looking very positive. SiriusBuzz Premium members get regular updates on the technical front and had the benefit of seeing this latest run-up happening ahead of time.
The SiriusXM Q2 conference call will take place July 25th at 8:00 EST.  Investors and the press can listen to the conference call via the company's website and on SiriusXM's satellite radio service on Sirius channel 93 or XM channel 149, on the SiriusXM Internet Radio App, and on channel 963 of the SiriusXM web player.