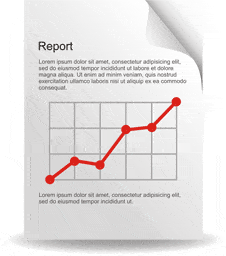 Well, the time has finally come for us to take a look at what to expect out of SiriusXM when they announce earnings tomorrow.  It would seem that most people are pretty bullish about SiriusXM right now, and perhaps for good reason.  With minimal capex expenditures, debt issues well in hand, auto sales moving at a good clip, additional revenue coming in the door, and the anticipated recognition of the NOL's on the balance sheet, the company should have some great things to report.  I am crunched for time, have had a busy weekend, and a busy evening ahead so, this will be to the point.
EPS
The street has anticipated an EPS of 2 cents per share which would represent a one penny decline from last year. It is not doom and gloom though.  Last year saw a bump because of the merger of Sirius and XM in Canada.  There may be decent enough reason that the company can get the 3 cents to match last year anyway.  While the company did not raise tits EBITDA projection from the $875 million that has been outlined for quite some time, they did raise the annual revenue guidance by $100 million from $3.3 billion to $3.4 billion.  At least a portion of that $100 million will need to cross the bottom line in the upcoming quarter.  As long as costs are in check, the translation could be a pleasant surprise.  My estimate - 3 cents (and it gets there thanks to rounding).
REVENUE
The street is expecting anywhere between $820 and $841 million in revenue with the average sitting at $834 million.  In fairness, many of these projections were made prior to the company raising revenue guidance.  Last quarter SiriusXM produced $804 million in revenue.  Are expectations set a bit high by the street?  I don't think so.  The company will have even more of its subscriber base exposed to the price increases.  Over the last few quarters SiriusXM has seen revenue grow at a pace of about $20 per quarter.  That would imply $824 million on a straight line basis.  Can the company have exacted an extra $10 million over the last three months?  That equates to about an extra 15 cents per month per user.  It seems very doable to me.  I look for SiriusXM to be in the range of $833 million to $838 million.
ARPU
Keeping it simple.  The price increase will again be a factor.  Retention weighs this down, but in the end an ARPU of $11.92 to $11.95 is what I am anticipating.  In an interesting note it was said that 66% of the consumers had been exposed to the price increase in Q1 which caused me concern.  In subsequent written material CFO David Frear has stated that 66% had not yet been exposed.  I will make the assumption that the written word is what we should go by.  This raises my confidence in the ARPU metric and eases my concerns greatly.
SAC
I am looking for $55.  The company could see a slight rise in this category, but it would be due to increased production which in turn leads to more subscribers (investing in the future).   
Churn
SiriusXM keeps it at 1.9% thanks to retention efforts.  It is my belief that the company is needing to keep below 2.0% and is stepping up retention to keep 1.9% in play.  Not necessarily a bad thing, but there are longer term impacts that will need to be considered down the road.
All in all the company should present a very good quarter that will give the street reason to value this company at current levels.  The big overhang will be the Liberty Media situation, but I would not expect much news on that front.