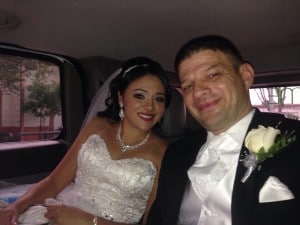 This is just a quick note.  The wedding was awesome, and the bride and I have been spending a couple of days with family before heading off on our honeymoon in the morning.
SiriusXM is trading in a very predictable range.  The equity has decent support below and a resistance wall just above.  Getting to $3.90 will be a challenge, so let's concentrate on that prior to thinking about $4 and beyond.
One key is staying above the 100 day EMA.  We want to see this equity bounce off of this level on dips, and build a strong base here.  A strong base will allow a better move upward that carries with it the strength to hold.  Watch volume closely, and simply be aware that being range bound also means building a stronger foundation.
My bride and I begin our "pre-honeymoon" tomorrow with a couple of days in San Antonio,  Texas.  Then it is off to Houston for a couple of days, and then Jamaica, Grand Cayman, and Cozumel.  I will be back in the full swing of things on November 25th.