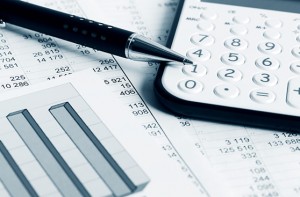 SiriusXM today announced that the ratings on the 5.25% Senior Notes due 2022 issued by its subsidiary, SiriusXM Radio Inc., have been upgraded to investment grade by both Standard & Poor's Ratings Services and Moody's Investors Service.
"The upgrade of the ratings on the Notes to investment grade has the effect of eliminating many of the financial covenants contained in these Notes," said David Frear, Chief Financial Officer, SiriusXM.  "Most importantly, the limitation on restricted payments contained in the indenture governing the Notes is no longer applicable and these Notes no longer constrain our share buyback activity"
In simple terms, the company granted certain lien rights to the holders of these notes which resulted in them being upgraded to investment grade.  This rating removed certain restrictions that the notes contained.  This gives SiriusXM more flexibility than it previously had.

Sirius XM Radio Inc. and the guarantors of the Notes have granted a first priority lien on substantially all of their assets to the holders of the Notes. The liens securing the Notes are equal and ratable to the liens granted on such assets to secure SiriusXM Radio Inc.'s existing $1.25 billion senior secured revolving credit facility (about $400 million has already been drawn). The liens securing the Notes may be released upon the occurrence of certain events, including but not limited to the repayment in full of the Notes or any direct or indirect parent of SiriusXM Radio Inc. attaining an investment grade rating from two out of three rating agencies, subject to certain conditions.
As a result of the granting of liens to secure the Notes, the ratings of the Notes have been upgraded by S&P from BB to BBB- and by Moody's from B1 to Baa3. Pursuant to Section 4.15 of the indenture governing the Notes (which has been filed as Exhibit 4.1 to Sirius XM Radio Inc.'s Current Report on Form 8-K filed on August 14, 2012), certain covenants in the Notes are no longer applicable.
The bottom line here is not the news that these notes got upgraded in stature, but rather the removal of covenants.  SiriusXM can now enjoy more freedom surrounding share buyback activity.