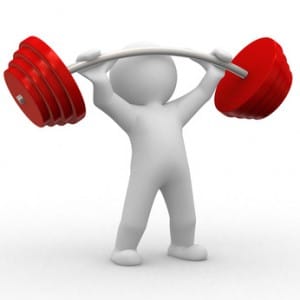 If you are invested in SiriusXM you are likely well aware that sometimes things relating to the stock price move quickly, and can in fact turn on a dime.  It is one of the main reasons that keeping your finger on the pulse of SIRI is almost essential.  This is particularly true if you are an active trader or play the swings to add to profit or build your share base.Throughout years of covering SiriusXM I have learned that while passion for the company is great, keeping an even keel is more important.  That is exactly what I try to do, and how I try to report.  Sometime a brief review of what has been happening is warranted.
On August 24th I wrote an article titled The SiriusXM See-Saw At $2.50.  In that technical update I stated that I saw a distinct possibility that SiriusXM would dip down and test $2.40.  The equity had closed at $2.54 that day, but there were underlying factors in play that pointed to a correction down.  One main concern I had was that Liberty was actually bolstering the stock price with its open market purchases and that when that activity stopped, the equity would test the lower level.  The next 11 trading days the equity hung out in a very tight range above$2.50.
On August 27th I wrote The SiriusXM Technical Quandary.  This piece centered on the fact that SiriusXM was trading in a tight range, and while support at $2.50 remained strong, that $2.40 was still lurking below.
On August 29th I wrote an article for members (technical updates are published daily) that called out the support that Liberty was providing SiriusXM and maintained that $2.40 was still a possible downside risk when Liberty finished its buying spree.  At the time the equity closed at $2.54 and remained in a tight range between $2,50 and $2.55 that it had been in since my August 24th article.  In the Premium article I wrote, "What we have today is an equity still hanging around in uncomfortable territory.  In my opinion it either needs to go ahead and correct down into the $2.40?s to build a foundation there, or it needs to take a run at $2.60.  I still have caution about $2.40, though I do see a distinct possibility that the support there (at $2.40) will start to edge upward."
On September 12th I wrote, SiriusXM Tumbles Where Will It Stop?  The equity closed at $2.42 that day.  It did not quite hit the $2.40 I had outlined just 12 trading days prior, but it was very close.  In that piece I was then looking for the next move.  I stated, " Tomorrow is another day, and we will have new data to digest.  For the moment I see the trend pointing down, and weak support below.  I am still a bit hesitant to blow off the weak support at $2.35, but if I had to assign a near term target it would be $2.27.  That does not mean that the overall story of SiriusXM has changed.  I still feel that a 1 year price target of $3.25 is reasonable"
On September 17th I wrote an article titled Is SiriusXM Headed to $2.27?  This article was written just after the days where Liberty Media was buying more stock and essentially supporting the price.  During that few days it would have appeared that my concerns about $2.27 were made invalid, but just one day later the equity would test a low of $2.33.  That was just below the $2.35 that I said I was hesitant to ignore, and just above the $2.27 that I labeled as strong support.
On September 19th, after seeing this equity make its retracement, I wrote an article calling for SiriusXM to set a course for new highs.  SiriusXM had recovered from the correction and closed at $2.49.  The following day SiriusXM would close at $2.57.
On September 20th SiriusBuzz Premium members got a head-up to a new move that was about to happen.  In a dialy update I stated, " What we want to watch for now is what the volume does from here.  If this equity can maintain substantial volume, then it can keep the trend and the run happening.  Lighter volume is a downshift of sorts, and could slow down the run.  Right now I have $2.60 in my sights with $2.75 after that."  In addition that day, I wrote Is SiriusXM Headed Top $2.75?  This article was for all readers.  At the time the equity had just closed at $2.57 and was testing resistance at $2.60.  There were signals in the technical charts and fundamental reasons as to why I had established a target price in the near term at $2.75.
On the morning of September 26th I wrote Will SiriusXM Test $2.40.  With a little bit of technical weakness I thought that the equity could briefly test support at $2.40.  The equity did dip to $2.44 before recovery.  In the article I stated, " It is my belief that the equity will test $2.40, but there is also some compelling possibilities in the next week that could change the situation quickly."
On September 27th I wrote SiriusXM Reaching Up!  This article called for SIRI for SiriusXM to break $2.60 and perhaps give a test of $2.75.  In that piece I stated, "This chart is beginning to look quite interesting.  As you can tell, even with a quick glance, there is not a lot of resistance above.  That is an obvious reason why I feel this equity can test $2.75 in relatively short order."  While testing $2.75 has not happened yet, it has touched $2.72 already today.
Lastly, On September 28th I wrote a Premium article that stated, "What we want to see is a continuation and confirmation.  We want to see this equity begin to stretch like a cat just waking up from an afternoon nap in the sun.  It rises, arches its back, the leans forward and stretches its front legs, then leans back and stretches its back legs.  It is a build-up to higher levels.  The stretching allows the cat to jump at a moments notice.  We want to see this get to $2.65 or so, then $2.70, then $2.75.  If it jumps fast, it may need a rest."
As you can tell, keeping a close eye on things can make for some very profitable trades.  Did you miss the dip to $2.33, the rise top $2.59, the dip to $2.44 and the rise to $2.72?  If you did it is likely because you took your eye off of the ball.  These were all swings that could have made you money.  During the days in September when Liberty was buying and the equity was literally closing within a three cent range day after day, lets assume you were active and did not quite get the tops and bottoms:
Sell 10,000 shares of SIRI at $2.50 = $25,000
Buy$25,000 of SIRI at $2.36 = 10,593 shares
Sell 10,593 shares at $2.56 = $27,118
Buy $27,118 of SIRI at $2.46 = 11,023 shares
Current value at $2.68 = $29,541
In just 25 trading days you could have increased your share count by over 1,000 shares AND increased the value of your stake by $4,500!   Paying attention pays off!
Right now SiriusXM is moving on strength and there is are news items and events in the pipeline.  Yes, there will be ebbs and flows, but keeping yourself informed is the first order of business.  A short term top will appear soon, so pay attention.