It may not be everything that we wanted, but at least this equity is showing a sign of life and is leaning to the bullish side.  The caution flags are gone, and we even have two warning flags off of the EMA chart.  the equity is above very strong support at $3.21, and we traded today on above average volume.  Can we actually be seeing the beginnings of a bullish move?
Here is the key.  We are still below the 100 day EMA and the 100 day EMA is still below the 200.  We need to hold the line above the support at $3.21.  We need to have at least 50 million shares traded as we pass $3.36, and we need to hold $3.36 for a few days to build a foundation to climb from.
I do not see bold moves, nor do I see catalysts.  This will simply need to be an old fashioned slow technical climb while sentiment shifts.
Volume

Support and Resistance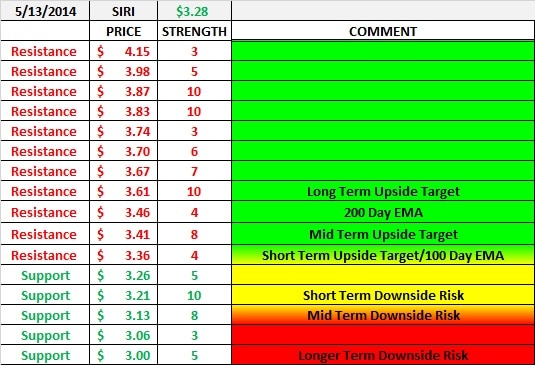 Exponential Moving Averages