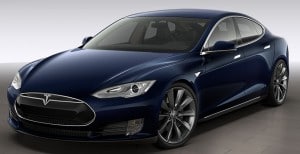 SiriusXM is installed as standard equipment in dozens of car models and is a component in about 65% of all new vehicles that roll off of the assembly line.  However, in some of the smaller auto-makers satellite radio can be an expensive option rather than a value added lure.
Tesla Motors announced its newly revamped Tesla S.  In previous years SiriusXM was a $950 option.  While that may seem pricey, consider what I am about to tell you.  Now, SiriusXM will only be available as part of the "Ultra High Fidelity" package.  That package adds $2,500 to the price of your Tesla S, adding almost 5% to the base price of the $60,000 car (price after government rebates).
The good news is that if you are spending between $60,000 and $120,000 on a car you can likely afford the "Ultra High Fidelity"  package.  Thus, there will, in theory actually be more satellite radio equipped Tesla's on the road than when satellite radio was a stand alone option.  That is due to the fact that it is now "bundled" with the better sound system.
Sometimes it is how something is packaged that makes all of the difference in the world.