Don't shoot the messenger.  SiriusXM is showing some bearish signals, while at the same time consolidating into a very tight range.  The importance here is this...
At some point SiriusXM is going to make a move.  It has to.  What we want to see is that move coming when the equity is leaning bullish.  What we have at the moment is an equity that is leaning bearish.  SiriusXM has very tight EMA's.  We now have caution flags and warning flags springing up.  We also do not have much technical support until about $3.42.  We are hanging onto a sentimental support at about $3.50, but if that breaks, I fear that $3.40 is a very possible testing ground.
The key in all of this is a response to Liberty media.  It is really that simple.  We have sentimental support at $3.50, and a wall at $3.60.
Volume

Support and Resistance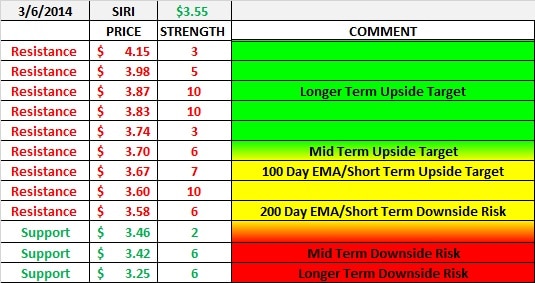 Exponential Moving Averages