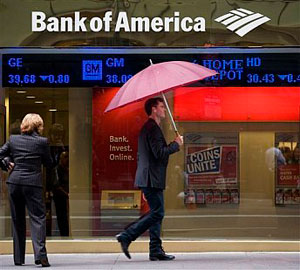 It has been quite some time since an analyst has been so aggressive on a price target with SiriusXM (NASDAQ:SIRI), and for long-term investors it is welcomed news.  Perhaps the better news is that the analyst with that price target is Bank of Americas Jessic Reif Cohen.  As an analyst she has followed the career of Mel Karmazin for a couple of decades, and probably understands media companies more than most!
Bank of America initiated coverage on SiriusXM today with a $3.75 price target based on a discounted cash flow model and substantial Free Cash Flow and EBITDA growth.  Essentially Cohen outlined 4 reasons for her bullish stance:
Average projected EBITDA and FCF growth through 2016 are compelling, averaging 20% and 35% respectively (the fastest growth rate of ANY media company)
Liberty Media may eventually take control of SIRI, the greatest likelihood of a mechanism for doing so may be a Reverse Morris Trust (RMT)
Satellite Radio's operating leverage is difficult to match in media
We expect FCF generation will be returned to shareholders in concert with a healthy leverage ratio of 3-4x, which, even at the low end of the range, could be more than 40% accretive to long-term FCF.
These are indeed positives, and savvy investors will note that some of the numbers are still lower than what Karmazin has hinted at in the past!  I like the model of 20% EBITDA growth vs. some models that are more aggressive.  This is because the company has flirted with 25% EBITDA growth in the past, but has also in at a 17 rate as well.  The 30% FCF growth (given the current business model) is much more realistic than the 40% that some investors seem to feel is possible.  I do feel that Cohen may be a little light in the Debt to EBITDA ratio.  She is at 3 to 4x while I am at 4 to 4.5x.  Either way, the model that Cohen proposes is not outside the realm of possibility.  Cohen sees the company adding about 7 million subscribers in the next 4 years (just under 2 million per year).
Of course any analyst report covers the risk side as well.  Those are:
Terrestrial/IP radio competition
A weaker-than-expected auto market
The possibility of a management change given the imminent change in company control
Jessica Reif Cohen now has the highest price target on SiriusXM.  Be savvy and consider several reports and analysis as you conduct your research.