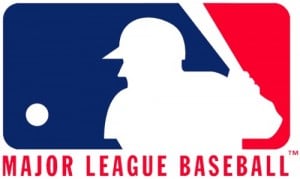 SiriusXM announced today that its deal with Major League Baseball has been extended.  That is good news, but perhaps the best news is that consumers with Sirius subscriptions will now have baseball with a Premier or All Access package.  This unites the Sirius and XM platforms more than ever before.  The six year deal means that SiriusXM will be home to thousands of baseball games through 2021.
"Baseball has been an essential part of our programming lineup and we're very happy to extend our relationship with MLB to deliver the games to our subscribers for many years to come," said Scott Greenstein, SiriusXM's President and Chief Content Officer.  "We're especially pleased to now offer the games to SiriusXM subscribers whether they listen through Sirius radios, XM radios, the SiriusXM App or online."
In addition to MLB game broadcasts, SiriusXM will continue to offer baseball fans 24 hour coverage of their sport on the MLB Network Radio channel, available on channel 89 for XM subscribers and channel 209 for Sirius Premier subscribers.  MLB Network Radio airs 365 days a year with daily shows hosted by former GMs, players and other baseball insiders, in-depth coverage of spring training, the winter meetings and other events, as well as simulcasts of certain MLB Network television programming, including the Emmy Award-winning studio show "MLB Tonight."
The announcement is a big win for consumers, but did not really carry an impact on the stock price.  SiriusXM is trading down on light volume.