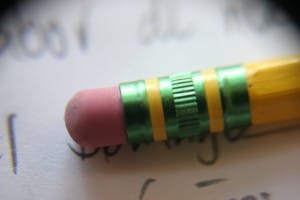 This was an interesting day.  Light volume, the stock was up, and caution flags have been removed from the EMA chart.  While it is pleasing to see the caution flags disappear it is no reason to throw caution to the wind.  The good news is that the equity is showing that it wants to stay up at these levels in some form or fashion.  It may not always be pretty, but holding above $3.10 was a nice step toward a better direction.
The conference call is now a bit over a week away, so things could get interesting for SiriusXM.  Will it run up?  Will it dip?  Will it stay more neutral.  My bet is that it will stay more neutral with a slightly positive bias.  The street knows that the quarter was good, but retail investors will want to play up the excitement and records for all they are worth, even if it is just temporary.
Volume
As stated above volume was light.  Typically a move up on light volume means that the move lacked strength.  While I do believe that to be the case, it was a positive reversal to the prior day that brought the equity down to $3.09.  Essentially we are range bound at the moment and awaiting a catalyst.  This is where caution comes into play.  The quarter will be good, but the focus of the call is what will move the equity.  Can Meyer control the flow of the call and the question and answer session?

The guidance SiriusXM issued was weak on the subscriber front.  The biggest reason for that is the shift that will happen in Q4 with GM from a company that provides paid promotional subscribers that are counted to a deal that has unpaid promotional subscribers that are not counted.  In my opinion Meyer needs to address this during the call and prior to the Q&A.  He needs to make it crystal clear and narrow the field of potential questions relating to it.  Bear in mind, SiriusXM does control which analysts get to ask questions.
What we want to do is observe the volume at key levels and watch to see if this equity climbs on strong enough volume to hold a line or at least set up a new support level.
Support and Resistance
Support and resistance levels remain essentially the same with $3.10 now becoming a support level that has actually gained some strength.  This is great if you are a long.  There is still a bit of a sentimental challenge at $3.15, but the equity is once again trading above all of the moving averages.  Slowly but surely the support levels between the current price and $3 are gaining strength.
The key levels are $3.10 and $3.15.  Watch the volume and action at these levels closely.  It is now becoming more important to stay over $3.10 because as a strong support point now it will become strong resistance.
Exponential Moving Averages - EMA's
The caution flags are all gone.  Not only did we avoid a third caution flag, but we avoided a warning signal as well.  The big question is whether or not it will hold.  My early indication is that it will because support at $3.10 is gaining strength.