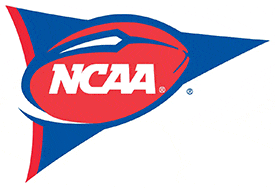 If you've been stocking up on face paint and putting the final touches on your tailgating mega grill, you might be the kind of person interested in knowing that SiriusXM will be broadcasting on location from 13 college pre-season camps.
From August 2 - 17 listeners can tune into College Sports Nation (ch. 91) with hosts Eddie George, Houston Nutt, Rick Neuheisel, Gino Torretta, Randy Cross, and Gil Brandt to catch in-depth analysis as well as interviews with players and coaches. Would that be Heisman Trophy winners Eddie George and Gino Torretta? Yes, it sure is.
The full lineup is as follows (Eastern Time):
Aug. 2: Louisiana State University [12-3pm]
Aug. 3: University of Georgia [7-10pm]
Aug. 6: University of Oregon [7-10pm]
Aug. 8: University of Michigan [12-3pm]
Aug. 9: University of Texas [12-3pm]
Aug. 10: University of Wisconsin [9am-12pm]
Aug. 13: West Virginia University [12-3pm]
Aug. 13: Ohio State University [7-10pm]
Aug. 14: University of Notre Dame [12-3pm]
Aug. 15: Florida State University [12-3pm]
Aug. 16: University of Oklahoma [12-3pm]
Aug. 17: University of Alabama [12-3pm]
Aug. 17: University of Southern California [7-10pm]
"Our college sports experts, many of whom played and coached at the highest levels of the game, will be on air for three hours from each location, watching practice and talking at length with the coaches and players who will be taking the field every Saturday this fall.  Fans won't find a more thorough analysis of their team,"  said Steve Cohen, SiriusXM's SVP of Sports Programming.