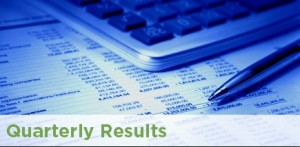 SiriusXM reported earnings today, and at first blush it would appear that the company met expectations, and is performing well enough to raise some guidance metrics for the balance of the year.  The company reported record revenue, saw net income increase 117%, had a record $381 million in adjusted EBITDA, has repurchased $2.1 billion in stock, and raised guidance on subscribers, revenue, and free cash flow.  With all of that, what is not to like?  Churn went up to 1.9% quarter over quarter, and conversion rate from trial subscriptions to self paying subscriptions dropped from 42% to 41%.  These two metrics alone are enough to give the great results we saw otherwise some pause.  In particular, the street seems to be thinking about connected cars, more consumer options, and  whether or not the uptick in churn and downtick in conversion are indicators that are hinting toward a shift in what consumers use for audio entertainment.
Now, let's be clear.  The company is indeed producing good numbers.  The company is still showing growth.  The company is headed in the right direction.  What then is holding this equity back?  One thing that could be holding SiriusXM back is the fact that the majority of SiriusXM stock is held by Liberty Media.  Liberty essentially runs SiriusXM and while they certainly want the company to do well, there may be a side that wants good performance, but not great performance.  With each share bought back, Liberty's stake in the company increases.  At some stage, Liberty may well make another move, but as investors found out the last time around, that move will not be at a huge premium.  This may frustrate some investors, but an investment in satellite radio may be much better under one roof than split up under partial ownership by a large player like Liberty.
Another thing that investors are looking at is the shift in metrics and how they are accounted for.  The comparisons that seem so good now will become harder in the quarters to come.  The fact of the matter is that while the 2014 guidance is good, the road to impressive gains will be getting more difficult.  Subscriber revenue seems to be reaching a plateau.  Ad revenue is seeming to plateau.  There may not be elasticity in price, and the auto sector may peak next year.  The segments for growth are evaporating and the competitive landscape is evolving as well.  In my opinion the best way to describe SiriusXM at the moment is "stable".  Stay Tuned!