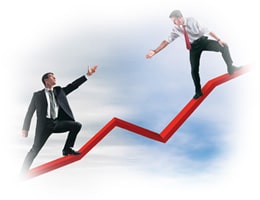 We are just a day away from SiriusXM announcing its Q3 earnings.  The company appears to have had a very good Q3 in that it raised subscriber guidance over a month ago.  Auto Sales in 2014 have been strong, and the company seems to have seen good traction in the used car segment as well.  Last quarter the company brought in $1.035 billion in revenue on $751 million of costs.  This allowed the company to report an income of almost $284 million and an EPS of 2 cents.
Wall Street is expecting Q3 to deliver 2 cents again on revenue that grew slightly to $1.04 billion.  While these numbers may demonstrate a flattening out of sorts, the action is actually pretty typical for a SiriusXM  Q3.  With SiriusXM, the shift in how some metrics are counted and the shift in focus has made direct comparison a bit of a challenge these days.  Gross subscriber additions now carries less importance in deference to self paying subscriber additions.  Average revenue per User (ARPU) seems to have taken a back seat to SAC costs, which have shifted themselves because of the structure of deals and how the metric is calculated.  The bottom line is that there seems to be a shift to looking at the numbers on an overall basis rather than on an individual basis.  In some ways this can be frustrating for investors, but it is also a sign that the company is maturing.  An example is SAC.  It used to be the cost relative to gross additions.  It is now cost relative to installations.  Thus, while the overall number has remained fairly consistent, the "SAC per" has appeared to drop significantly.
I am anticipating that most every metric will come in where at a level that is consistent with what one might expect.  A focal point investors will want to watch is churn and conversion rate.  These metrics remain pretty pure.  Churn last quarter was 1.8%.  I would expect churn to be between 1.8% and 1.9%.  The conversion rate last quarter was 42%.  This one is critical.  SiriusXM has been drifting down in this metric lately.  In my opinion it is very important to see this metric come in at above 41%.  Should this number continue to decline, it could be an early signal that satellite radio is simply not as sticky anymore.
I think that there is a chance that the company could actually beat the 2 cents that the street is expecting.  As readers know, the company has a robust share buyback program.  Continued buying of shares will help many metrics as we progress forward.  Every once in a while, these share buybacks can help boost the EPS simply by a function of numbers and rounding.  If SiriusXM can hit the numbers across the board, and beat the EPS, it would be a very bullish signal as we close out 2014.  This stock is well set up for a decent run.  We now simply need to wait on the numbers.  Stay Tuned!