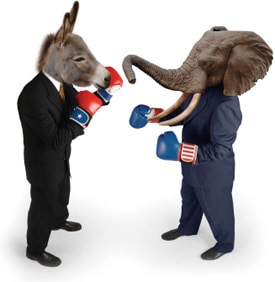 Do you find yourself watching the 24 hours news cycle and still wanting more? Maybe you're stuck in your car all day and can't watch the, who said what about who commentary on the tube? Well, SiriusXM "Convention Radio" has you covered.
Beginning today and running until August 30, Convention Radio will air every day 6am - 7pm ET on SiriusXM channel 142 and on SiriusXM Patriot Plus online, delivering breaking news, live coverage, and analysis from the heart of the Republican National Convention.
Convention Radio will also air during the same time slot from the Democratic National Convention from September 4-6 on SiriusXM channel 142 and on SiriusXM Left Plus online, while the 24/7 non-partisan P.O.T.U.S.channel will carry every speech from both conventions.
"We are proud to bring our subscribers this extensive and diverse collection of political coverage, particularly now when the conversation about the country's direction for the next four years is front and center," said Scott Greenstein, President and CCO. at SiriusXM.
The RNC and DNC will also be covered on 14 other channels, offering a myriad of coverage from The Blaze, CQ Roll Call, Daily Kos, Media Matters, "Politics Powered By Twitter," and more. For the full lineup check out Election 2012 on SiriusXM.