When I saw that the equity closed at $3.44 on volume of over 50 million I was quite pleased.  The equity is confirming a bullish trend.  Better still, we have positive OEM news, and a quarterly report that should be very nice.  Essentially this equity could well be setting up for a nice little run.
On the downside, we want to watch $3.41 and then $3.38.  There is very strong support at $3.35, so we would want to bounce off of that.  We would prefer to hold above $3.41 so that the strong support level can migrate upward.
On the upside we are wanting to see this equity at least test $3.50.  If SiriusXM can do that then we can set our sites on $3.57.  We also want to see volume stay above 50 million.  That is important.  Lower volume would indicate near term peaking.
Volume 

Support and Resistance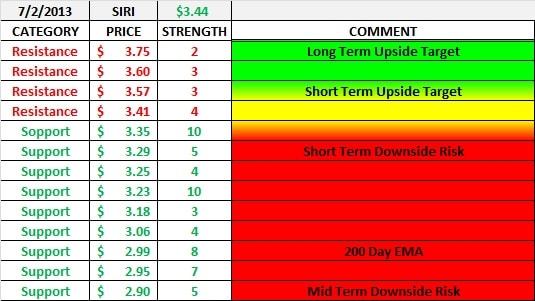 Exponential Moving Averages