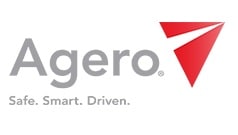 Agero, Inc., the leading provider of vehicle and driver safety, security and information services, today announced it has completed the sale of its connected vehicle services division to SiriusXM Radio (SIRI).   The deal can set the stage for SiriusXM to better leverage itself with the OEM channel, and more specifically in the emerging world of the connected car.
SiriusXM has long had various telematics capabilities and services, but as yet has seemed unable to really take its service to the next level and beyond simple audio entertainment.  With the purchase of the Agero connected services division, the satellite radio provider can work on deploying the next generation of connected car services.
last year SiriusXM announced a telematics deal with Nissan, but since has renegotiated several of its OEM deals without any sexy press about a telematics component to them.  The connected car is still defining itself, and SiriusXM is just one solution out of many that an auto manufacturer has.  In many ways, SiriusXM has bought out a competitor in this space and now will garner greater exposure.  There could even be a day when some of the renegotiated deals that did pass up on telematics get renegotiated yet again.
Satellite radio was an evolutionary product.  That torch is now being passed to the connected car.  With this purchase SiriusXM has its route into the game and has ensured that they will be a force in the space.  From an investors standpoint this deal should be a longer term positive.  There will be impacts to the Q4 numbers, but as we already know, there will be other expenses and issues that we will face in Q4.  The satellite launch and positioning, the shift of the GM deal impacting subscribers, and the Agero acquisition can all show their near term impacts as we close out 2013.  Be smart and be prepared.  SiriusBuzz Premium members get insight into the GM deal and its impact on the subscriber numbers that simply is not available elsewhere.  Stay Tuned!