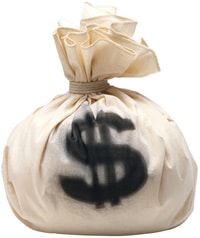 In a surprise move SiriusXM Canada (XSR.TO) has announced a special dividend to be followed by regular quarterly dividends.  The special dividend will be C$0.0825 per Class A Subordinate Voting Share ("Class A Share") and C$0.0275 per Class B Voting Share ("Class B Share"). In addition, the Company has initiated a quarterly cash dividend of C$0.0825 per Class A Share and Class C Non-Voting Share ("Class C Share") and C$0.0275 per Class B Share.  SiriusXM U.S. holds approximately 46,700,000 shares of Class A (on an as converted basis) of the Canadian satellite radio provider which represents a 25% stake in the company and 38% of the vote.  This essentially means that SiriusXM U.S. can expect a quarterly dividend in the range of C$3.8 million.
 "The decision to provide a special dividend as well as introduce a quarterly dividend is a strong testament to the proven cash generation capabilities of the business and our excellent growth," said Mark Redmond , President and CEO, SiriusXM Canada . "We have a stable recurring revenue stream, and we have been able to realize cost synergies without sacrificing growth. We are confident in the Company's ongoing financial strength, operational efficiency and ability to grow free cash flow. The Board of Directors will continue to assess the quarterly dividend payout level."

SiriusXM U.S. is in the midst of a takeover by Liberty Media (NASDAQ:LMCA) and share buybacks have oft been discussed as the method by which the company will return growing capital to shareholders.  While a dividend has not been ruled out in lieu of a share buyback, it does remain a distinct possibility.  Outgoing CEO Mel Karmazin has stated in the past that he prefers a share buyback to issuance of a dividend, but new management may feel different.  Liberty Media has invested about $1.5 billion into the purchase of common shares of stock above and beyond the 40% stake it received as a result of the bailout loan provided to SiriusXM in 2009.  Liberty has indicated that it wants to get back the cash outlay via share buybacks or a dividend.
In my opinion the share buyback will still be the most likely route taken.  It solves two problems.  First the solves the desire of Liberty to extract back $1.5 billion and second it serves to lower an inflated share count of some 6.5 billion.  Many analysts that have been bullish on SiriusXM and offered up high price targets were modeling share buybacks beginning this year.  As of the last quarterly conference call it appears that share buybacks of any magnitude will not occur until 2013.