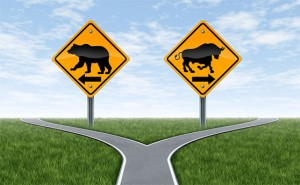 This is typically when a surprise happens.  This equity has been wanting to be bullish.  It has been wanting to test new 52 week highs.  It has been wanting to move.  One problem is that it has lacked the fuel to move.  SiriusXM is in need of a positive development.  Because there is likely nothing on the horizon a run will be more difficult, but actually more rewarding and satisfying when the equity gets some news behind it.
Volume SiriusXM traded on slightly higher volume than yesterday, but still below normal.  It gave up a penny in the process, but that is not where I want you to focus.  I want you to focus on what transpired earlier in the day.  At about 11:00 AM the volume in the equity picked up (relative to the action earlier) and the equity began to drop.  What we saw was a bounce off of $3.17.  We then saw the volume increase again and a second attempt to break $3.17.  Remember that $3.17 is the 13 day EMA.  This equity did not have the strength in the downward move to apply the pressure needed to break.  Can you see why watching volume is so important?
Support and Resistance The support and resistance levels remain about the same.  We still have to watch closely at $3.17.  The equity tested that level today and held.  Testing is sometimes enough to eventually cause a break.  However, I think that this equity is bullish under it all and will try an attempt at $3.23 first.  The reason for that is found in the Exponential Moving Averages.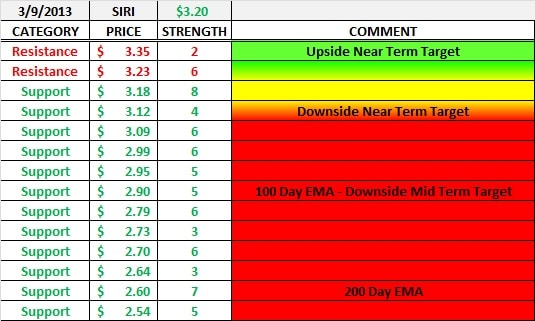 Exponential Moving Averages The EMA's are are now stacking up for a move.  The equity closed right at the 5 day EMA and just above the 13.  We are looking at a situation that either develops caution flags (See the last three weeks for the history on similar situations) or a mini run is made.  In my opinion the mini run offers up a test of $3.23, and that is what I believe we will see in the next couple of days.  The more volume behind this mini run the better.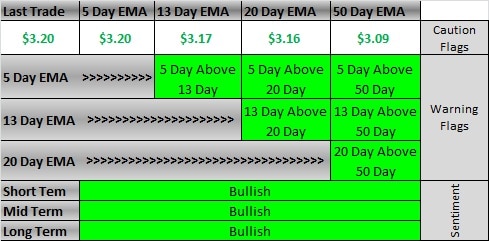 This is a process that relies on observation, reaction, and strategy if you are an active trader.  The downside risk is the 20 day EMA at $3.16 or so.  The upside potential is just above $3.23.  In my opinion there will be intraday opportunities to hit these highs and lows for a savvy trader.  Pay close attention, because while boring these moves happen somewhat fast.