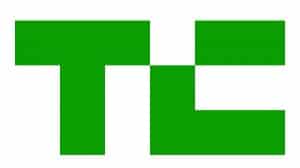 TechCrunch and SiriusXM have announced  the launch of  "TechCrunch Radio," a limited-run series premiering at Disrupt San Francisco 2014, one of the most anticipated tech conferences of the year.
TechCrunch's East Coast Editor, John Biggs, and writer and reporter, Jordan Crook, will host the premier episode of "TechCrunch Radio" live from Start-Up Alley at 2014 Disrupt.  Biggs and Crook will give SiriusXM listeners all the news on the latest technology from the world's most innovative start-ups as well as established companies launching their gadgets, products, and services.
The 6-week series will debut on Tuesday, September 9, at 6:00 pm ET live from the TechCrunch technology conference. Each week, "TechCrunch Radio" will air Tuesdays at 6:00 pm ET with a replay at 6:00 pm PT, drive time for both coasts, on Indie, channel 102.
TechCrunch, a unit of AOL's Brand Group, is a leading technology media property, dedicated to obsessively profiling startups, reviewing new Internet products, and breaking tech news. Founded in June 2005, TechCrunch and its network of websites now reach more than 12 million unique monthly visitors and draw more than 37 million page views per month.
Broadcasting from San Francisco, "TechCrunch Radio" will bring to SiriusXM listeners the chance to hear tech pitch-offs from start-up companies participating in this year's Disrupt conference.  Each weekly episode of "TechCrunch Radio" will also feature additional live tech pitch-offs by entrepreneurs.   The show will also include interviews with some of the most influential people in the tech world and representatives from the hottest tech start-ups, giving SiriusXM listeners an inside-look at the most important topics in today's technology landscape.
"TechCrunch plays a vital role in the tech industry by helping a savvy audience navigate the news bubbling up at the cutting edge of the startup world," said Luke Beatty, President, AOL Media Brands. "We welcome the SiriusXM listeners into the fold as a new, engaged audience seeking insight into emerging technology and ideas."

"TechCrunch has become the pre-eminent authority on the tech start up community, and on the generation of entrepreneurs who are changing the business and cultural landscape with their ideas for products and services," said Scott Greenstein, President and Chief Content Officer, SiriusXM. "We plan to bring that vibrant dialogue and culture to satellite radio, where TechCrunch's own editors and writers will take center stage, and our subscribers will be amongst the first to hear about the next hot tech products, services or gadgets."
Get your tech on for 6 solid weeks.  These limited run channels are becoming a staple of SiriusXM's unique offering and are often the proving ground for identifying content that listeners may want to hear on an ongoing basis.  Stay Tuned.