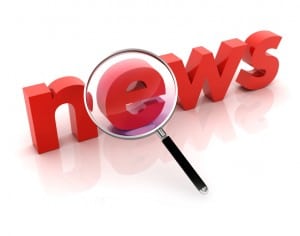 SiriusXM (NASDAQ:SIRI) may have passed up on buying Hughes Telematics, but that does not mean that the two companies do not have plans on working together.  Huges was ultimately scooped up by Verizon, so the story may get even more interesting.  This all surrounds the recently announced telematics deal between SiriusXM and Nissan. Clearly, the deal with Nissan has some wide raging applications as it relates to SiriusXM's subscription model and revenues and will serve as a pilot program to bring other OEM's into the fold.  They key for SiriusXM is being able to pull off this service in as seamless a way as possible.  While the satellite coverage is substantial, it is one way and offers no ability for the consumer to interface with the company based purely on the satellite system.  SiriusXM needs some sort of partnership on this, and perhaps more than one!
SiriusXM recently struck a compromise with AT&T regarding the WCS spectrum that sits adjacent to Sirius XM's SDARS spectrum.  That compromise ended a decade old dispute.  That deal brings up one piece of speculation.  Another has arisen as well.  It appears that SiriusXM will work with Hughes Telematics Services to provide support functions for the telematics services scoped out with Nissan.  Because Hughes is now part of the Verizon family, SiriusXM has an open door of communication with the two biggest cell players in the nation!  Let the speculation begin!
While SiriusXM has not announced anything official, there are a couple of tidbits of information out there that point to a relationship with Hughes.  A SiriusBuzz reader pointed one out to me over the weekend, and it appears that indeed there is a relationship there.  More information soon.