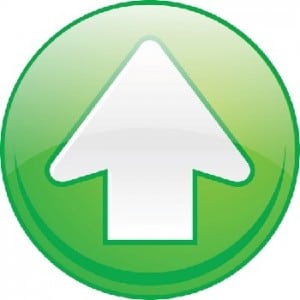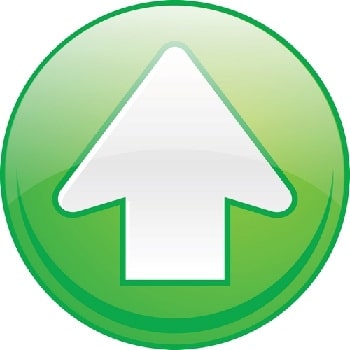 It was an interesting week for Sirius XM Radio. The stock was was in the midst of a bearish trend, Mel Karmazin (CEO) went on CNBC Thursday, and the company was added to the preliminary list of additions for the Russell Indexes on Friday. From a technical standpoint Sirius XM was trending bearishly but seeming to hold ground. The Exponential moving averages continued to converge, which is looking to be a signal that the equity can reverse and make a bullish run.
For the past few reports we have been focusing on Exponential Moving Averages (EMA's), Volume, and key support and resistance. I will continue to use these technical styles in this report, but want to go into what convergence is in greater detail and how watching convergence can help investors spot opportunities.
Convergence is the approach toward a definite value, a definite point, a common view or opinion, or toward a fixed or equilibrium state. It is most commonly used not in EMA's, but rather another technical indicator called Moving Averages Convergence-Divergence (MACD). MACD was originally constructed by Gerald Appel, an analyst, who designed a method for analysis of stock trends. Moving averages consider the average price of stock over points of time such as 5 days, 13 days, 20 days, 50 days and 200 days. If you think about it, these averages give you an idea of the trending of a stock in short, medium, and longer terms. Convergence is when all of these averages approach each other. It is a point when something has to happen.
Sirius XM's EMA's are all converging at right around $1.00. Convergence points in the recent past have all resulted in a bullish run for Sirius XM. It is my belief that this will happen again this time simply because of the technicals, but also because of the news and forced buying that will happen with the addition to the Russell Indexes and associated clone funds at the end of the month.
The EMA's shifted slightly on Friday from mostly bearish to somewhat of a mixed bag of bullish and bearish indicators. Absent the Russell news, it was likely that the company would continue to trade in a narrow range for a few more days before taking a run upward.



Currently the 5 day average currently sits at $0.99, the 13 day at $1.00, the 20 day at $1.01, and the 50 day at $1.01. Sirius XM closed at $1.01 on Friday, above or at the same level of all EMA points. While being above an EMA point is good, it is just the beginning of the equation. The key is to have each EMA above the next EMA. In other words you want to see the 5 above the 13, the 13 above the 20, and the 20 above the 50. Taking it further, you want to see the nearer term averages above ALL of the longer term ones in each category. The convergence that we see makes this a possibility. The chart to the right (click to enlarge) shows exactly how close Sirius XM is to becoming bullish.
Looking at support and resistance levels (below), we see that Sirius XM closed dead on the very strong level of $1.01. Sirius XM has a lot of weakness above and below. Normally this could indicate a sideways trend. Sirius XM has landed on or approached the key support/resistance level several times over the past weeks, but has never managed to break through it with any authority. This trend will now stop by the Russell inclusion news. The forced buying will move the stock upward, and deliver new support points on the move up.
Resist. – $1.23 – weak
Resist. – $1.14 – weak
Resist. – $1.11 – weak
Suppt./Resist. – $1.01 – very strong
Suppt. – $0.95 – weak
Suppt. – $0.92 – weak
Suppt. – $0.88 – weak
Suppt. – $0.84 – very strong
Volume for Sirius XM has been off par. On most days it has been substantially lighter than normal. This is an indicator that there are many simply sitting on the sidelines, and a signal that convergence may be happening. Watch for moves to happen, but go a step further and see if they happen with the support of heavy volume. Heavy volume will show that perhaps the convergence is being broken.
Position – Long Sirius XM Radio