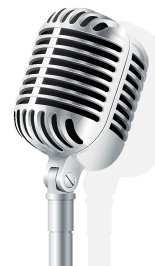 Over the years I have had several requests for live chat on SiriusBuzz. Until now, I have avoided such a feature, as it takes time and effort to make such a service come to life, and even if launched, I did not want to have to moderate the chats and have people worry about the latest debate or battle happening between message board posters. I am a writer and the proprietor of a website and as such focus my energy on research and publishing information. Another concern was that many people want to have their anonymity, and are simply uncomfortable giving up their private information, including their I.P. address to a website even if that website has never used such information against people in the past. I fully realize that all sites are not created equal and some come with strings attached in one form or another.
Through Blog Talk Radio, SiriusBuzz users have a chat room that is available not only during the radio shows, but any time. With this service, you can keep your anonymity, chat with fellow investors, and have no worries that what you say in chat will somehow be held against you. The registration is controlled by Blog Talk Radio. Neither I nor anyone at SiriusBuzz will have your registration information or I.P. address. No getting banned because you disagree with an article or opinion. No worries about having to curb your opinion because you think some other site will take offense. This is a place to chat live without fear, peer pressure, or retribution. This is something many have been asking for, and through Blog Talk Radio, you can now have it.
Using the new chat feature is simple:
1) If You don't already have one, create a Blog Talk Radio I.D. If you are worried that someone may treat you poorly because you participate in this chat, simply create a name that does not match a name on other sites. SiriusBuzz has no axe to grind, so feel safe and comfortable chatting here. When you register, you can request to be "friends" with Satellite Radio News (my show), and even comment on existing shows.
2) Go to the Satellite Radio News Page
3) Click on the green "Chat Now" button
There you have it. It is an easy and simple way for satellite radio fans to have live chat without drama, donations, worries, or pressures. You have been asking for it, and now, through SiriusBuzz, our radio show Satellite Radio News, and Blog Talk Radio, you have it. Bear in mind that we request common sense decency and respect in these chats, and that SiriusBuzz has no editing control whatsoever. It is an open community for readers to enjoy.
Position - Long Sirius XM Radio