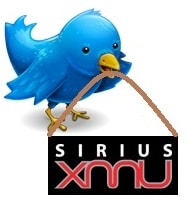 Sirius XMU, a spectacular Indie Rock channel on Sirius 26 and XM 43 gets social media perhaps more than any other channel. The channels Twitter feed has over 1,100 followers, the fact that Sirius XMU Tweets every song, the Indie Bands certainly appreciate it as well.
Indie bands are bands that are not signed by a major label. They are happy to have their music played on satellite radio, and more happy that Sirius XMU takes the time to promote the bands further by tweeting their song titles and band names as they play on the channel. This type of social media activity meets the very definition of what social media is about.
By being so active, Sirius XMU gives more bands a shot at getting that all important record deal. It also brings about a sense of community among those that love Indie Bands for what they are, the artists themselves, and Sirius XM Radio. Twitter is a unique connection between people, groups, and even companies.
Follow Spencer Osborne on Twitter
Position - Long Sirius XM Radio