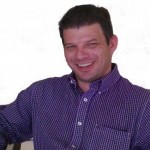 A few weeks ago Sirius XM announced a tender offer for their 3.25% notes due October 2011. The initial offering was not quite sweet enough, so they upped the ante and the results were a successful transaction that saw the company buy back 75.6% of the notes on the market. This leaves about $21 million worth of these bonds in the hands of bond-holders.
This buyback program will save the company about $600,000 in expenses related to the bonds. While any savings is good, it was not the reasoning behind the move. By buying back these bonds the company has successfully gotten some big benefits:
Eliminated about $74 million from their debt picture, which is a liability on the balance sheet. This actions remove that liability which in turn improves their debt ratios.
With improving ratios, the company stands a better chance of an improved bond rating.
With a better bond rating and better debt ratio the company gains leverage in their ability to borrow if needed.
Overall these moves point to the fact that Sirius XM management is committed to making improvements across the board and has their finger on the pulse of the company financials. Costs associated with they buyback and the improved financial statements will be in the Q2 reporting, but the other benefits of the buyback can happen any time.
Position - Long Sirius XM Radio