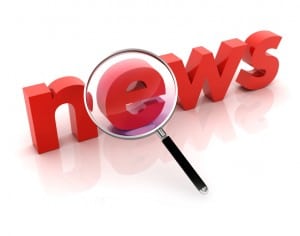 Before I say anything else, I want to say that SiriusXM posted a solid quarter and continues to move forward with good financials and a business model that will continue to grow.  Quarters like this will build this equity to $3.50 and beyond, but it will simply take time to materialize.
When we analyze the performance of a company and outline hits and misses there are a few things to understand.  The performance is measured against the expectations of the street and even individual investors.  By example, I had a very bullish SiriusXM investor email me a few weeks ago when I outlined that the subscriber number should be in the neighborhood of 450,000.  That investors was expecting over 1 million!  The company met my expectations, but fell well short of an obviously over-passionate SiriusXM long that was looking for a number greater than 1 million.  Sometimes the devil is in the details.
This quarter was good, but vs. expectations there were some shortcomings.
The Good
452,890 new subscribers
Record revenue of $897 million
Adjusted EBITDA grew to a record $262 million
Increased 2013 free cash flow guidance from $900 million to $915 million
209 million shares bought back
Subscriber acquisition costs dropped to $51
The Bad
Quarter-over-quarter ARPU dropped from $12.12 to $12.05. This is the second consecutive quarter we have seen ARPU decline
Churn rose to 2.0%
Revenue was about $8 million below street expectations
Missed street expectations on EPS by a penny, it reported 2 cents vs. expectations of 3 cents
209 million shares bought back
The SiriusXM story is a positive one.  With Jim Meyer now the full time CEO, the company is in good hands.  The misses are not overwhelmingly bad, but they do warrant monitoring.  Yes, the company explained that if they had just 1 more day in the quarter that they would have met revenue estimates.  The problem here is that this is the second consecutive quarter where revenue was a slight miss vs. expectations.  There are many things we could all do with just 1 more day.  The fact of the matter is, and the spin-free answer is, the company did not hit expectations on revenue.  The revenue number is fine, but the only concern is that perhaps revenue growth is happening ever so slightly slower than the street was modeling.  Perhaps the beginnings of a flattening out are showing themselves.  That is what we need to monitor.  Is this company capped at about $12.05 to $12.10 per subscriber?  That is what we want to watch for.  It is not that it is bad to have that type of ARPU... it is only bad if we expect more.
Churn at 2.0% is concerning to me.  This is especially true when coupled with ARPU that has declined slightly quarter over quarter (again, for the second quarter in a row).  The reason churn at 2.0% concerns me is that the absolute number represented by that churn figure is growing.  It means that the company needs to have gross additions increasing in order to deliver the same result.  With auto sales picking up and the used car channel this is not a problem just yet.  The potential problem comes into play when new car sales peak.  This is a longer term issue we will want to monitor.
One other frustration is the lack of price appreciation on the share buybacks.  On one hand it is great that the company has been able to take out 209 million shares at about $3.00.  On the other hand, I want the share buyback to increase the PPS both now and later.  I hope the company is buying back shares at $3.50 or even $4.00.  Yes, buybacks take time to filter down to price appreciation, but as an investor I am in this investment for ME in the here and now as well as the future.  I am not one that wants to be patient and wait.  Two years from now who knows what the audio entertainment landscape will look like.  If you think about what happened to Blackberry you will see why I want the appreciation sooner rather than later.  No, I am not saying SiriusXM will have the same bad fortune blackberry did, but it is possible.  I would rather the company be very public about buybacks and drive the price now as well as later.
Overall the company was right about where I felt they would be on all key metrics.  The surprises to me were the share buybacks, SAC better than I expected, churn higher than I expected, and ARPU lower than expected.  Playing this equity on this news will be interesting.  I look for the equity to peak around 52 week highs and then back off of that to a new base of about $3.15 to $3.20.  Stay tuned.