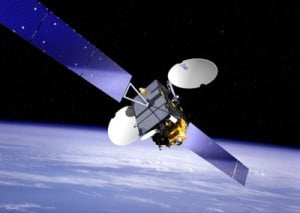 While official word has not yet been released, we have the understanding that Sirius XM's new satellite is up and operational. The new satellite was launched at the end of the second quarter and has been undergoing various tests prior to the company accepting delivery and pumping content through to subscribers.
This latest satellite was contracted by Sirius Satellite radio prior to the merger. Unlike the other satellites in the Sirius constellation, this satellite sits in a fixed geostationary orbit. This satellite is more powerful than the higher orbiting satellites utilized by Sirius in the past. Subscribers to the Sirius feed may notice changes in reception in areas where they were getting "drop-outs" in the past.
If you are a Sirius subscriber, we here at SiriusBuzz would be interested in knowing if anyone notices any differences in their reception of the Sirius signal.
Position - Long Sirius XM Radio