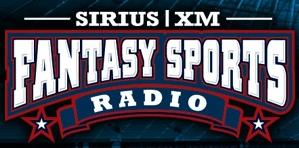 Fantasy sports has become bigger and bigger with each passing year. What started as fantasy baseball teams has now evolved into fans creating teams and tracking statistics on nearly any sport you can think of, and born from that a full time channel on satellite radio.
Sirius XM's Fantasy Sports Radio features non-stop talk, insider advice, athlete and coach interviews, and everything you need to dominate your fantasy sports league. One show that will certainly be popular will debut soon and feature NFL star Maurice Jones-Drew. The one problem is that as yet the show has no name. Instead of sitting in a conference room in New York and developing a name, Sirius XM took the issue to the fans, and is allowing them to vote.
The company is really starting to get it when it comes to interacting with subscribers. The naming of a show may seem trivial to many, but fans that feel connected to the process are more likely to be loyal to not only the channel, but Sirius XM as well. The efforts on items like this as well social media does not go unnoticed, and will only strengthen the relationship between the company and the fans.
So what are the choices? Well, the show will either be called MJD's Fantasy Friday's or Runnin' With MJD. Fans can vote right on the Fantasy Sports Radio page. Personally I like Runnin' With MJD.
Position - Long Sirius XM Radio