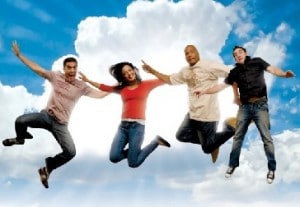 It was brought up on the air this Friday that Sirius XM's Morning Mash Up was poised to surpass 60,000 fans on Facebook. The morning team of Nicole (ladies first), Ryan, Stanley, and Rich have built quite a following over the past couple of years, and their popularity continues to grow as Sirius XM moves into record subscriber totals each passing day.
It was only about 2 and a half months ago that the 50,000 fan milestone was passed by this crew. The next step is 70,000, and that will certainly be obtained in Q3.
Facebook and social media has become an integral part of peoples lives today, and Sirius XM has dozens of channels with Facebook pages. The service allows users to see what is playing, what is coming up, and even some insight into the channels stars. Interaction makes the radio experience even better.
Congratulations to the Morning Mash Up on getting to 60,000! Now you need to give out some cool prizes!
Position – Long Sirius XM Radio