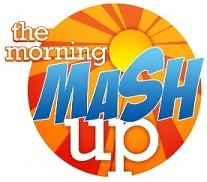 It was only one month ago that I wrote an article about Sirius XM's main page approaching 50,000 friends on Facebook. At the time, The Morning Mash Up, on Sirius Hits 1 and XM 20on20, was approaching 47,000 fans. Today, the Morning Mash Up announced that have have passed the 50,000 friend mark on the social media website.
The Morning Mash up is a popular morning drive radio show that combines entertaining conversation with the greatest pop hits of today.Featuring Rich, Nicole, Ryan and Stan, the show, and the respective channels are fan friendly, and listeners actually participate in determining which songs are played by joining the WutChuWant Crew and sending in their votes.
So where has the Sirius XM Facebook page gotten to in term of friends over the past four weeks? They now sport over 55,000 fans. Ahhh the importance of Social Media.
Position – Long Sirius XM Radio