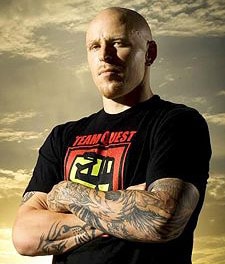 Jason Ellis, a popular personality on Sirius XM's Faction channel is getting some additional exposure in morning drive with scheduled shows on Sirius XM Stars Too. This puts the shock jock head to head with Opie and Anthony as well as Howard Stern. Ellis, who's original claim to fame was skateboarding, became one of the most popular on air personalities on Faction, a channel dedicated to action sports and their particular flavor of music.
This is not the first time Sirius XM has given additional exposure to some of their talent. Opie and Anthony as well as Ron and Fez have also carried temporary slots on Sirius XM Stars Too. The concept is designed to give exposure to those who are not receiving the "Best of Sirius" or "Best of XM" packages.
Jason Ellis has been doing the replay morning drive show off and on for a few weeks with a live show on Friday mornings. The length of time he will be featured is unknown but, he has been among one of the names bandied about as a possible fill for the vacancy left by Bubba The Love Sponge on Howard 101's afternoon drive show. Currently that slot is occupied by a podcast from Adam Corolla.
Position - Long Sirius XM Satellite Radio