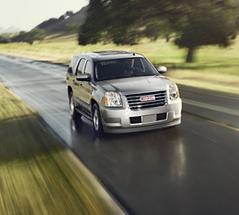 Investors in satellite radio are well aware of the importance of new car sales to the growth of the subscriber base. With weak auto sales reported for February 2010, some may think the outlook for satellite radio is dimming. The fact of the matter is that the company is maintaining or above the pace of last year, and still in line with their guidance.
The reason less worry is warranted is because the company is now being installed in 60% of all new cars manufactured. Last year at this time the penetration rate was barely over 50%. On top of this, Sirius XM is being smarter about which cars it is being installed in. In the midst of the gain in penetration, Sirius XM has improved the take rate. The number of customers electing to become self paying subscribers is growing.
Yes, Sirius XM could use the boost provided by much higher car sales, but the key take-away for the short term is that they based guidance on annualized auto sales of 10,000,000 units and currently the auto sector is on or above that pace. It is the auto sector that will deliver the 500,000 net subscriber gain Sirius XM guided to in their last call.