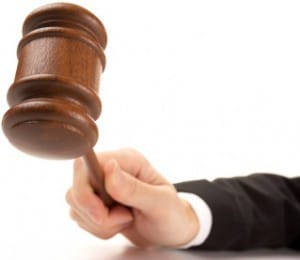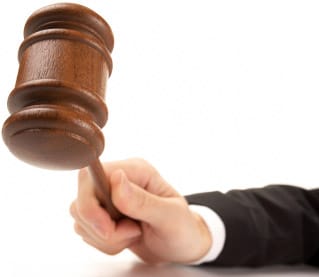 When is having money embezzled from you a profitable venture? When you get Treble Damages. That is exactly what happened on June 27th when Sirius XM won a default judgement in their suit against two former employees that embezzled $714,631 dollars from them.
The two former employees, identified as Brenda Jones and Valencia Person, worked in accounts payable and embezzled money from the company over a period of time. The theft was discovered when vendors complained that they had not received payments due. An investigation into the matter revealed that it was employees that paid themselves instead of cutting checks to vendors.
The company was not only successful in arguing their case, but also was able to get treble damages which allowed the company to receive total compensation of $2,143,893. The case, which went to the court in November of 2010 was pretty much open and shut. While not the best way to make money, the company likely happy with the results of this suit. Think of it as 13,795 subscribers signing up for a year.
Goe v. Amble Update
In another suit, Goe v. Amble, a derivative class action suit, there has been an amendment to the complaint. At this point the amendment has not been made public, but it is interesting to see there are changes happening in the suit. Whether this is a positive or negative can not be determined until the court documents are made public.
Shenk v. Karmazin
This is another derivative suit brought against the company. The Blessing matter, which reached a proposed settlement e few weeks ago was a class action suit brought on behalf of subscribers. The Shenk matter is similar, but is an action brought on behalf of investors.
It may be coincidence, but ironically there was an amended complaint in this suit as well. The amendments deal with the Blessing matter, and seem to clean up some vagueness in the initial filing. The arguments put forth in the amended complaint, on their face, seem to be stronger than in the original filing.

Consumer Satellite Radio LLC v Sirius XM, Honda, Toyota, Radio Shack, and Best Buy
This is a patent infringement suit that has been ongoing for two years now continues to trudge along. The suit alleges that Sirius XM infringes on a patent that enables subscribers to receive content that is not normally not available on the subscription package of their service. In other words, Consumer Satellite Radio argues that they hold the patent on the concept of "Best Of" programming. Consumer satellite Radio is not a satellite radio company. They simply hold a patent.
Howard Stern v Sirius XM
Stern and his agent Don Buchwald have filed affidavits in their case against the company. In addition, a motion opposing the Summary Judgement request by Sirius XM was submitted. There are some aspects of these filings that would not seem to bode well for Sirius XM. It would appear that this matter will not settle easily. Additional details are available on my Seeking Alpha article.
Position - Long Sirius XM Radio