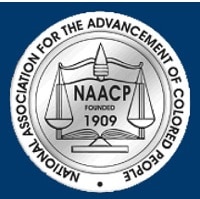 SIRIUS XM Radio has announced another big broadcasting event that highlights their diverse programming and the unparalleled national coverage they can deliver. The company will broadcast live from the NAACP National Convention. The event, scheduled to last from today, July 12th through Thursday July 15th, will bring listeners inside this historic gathering and include interviews of notable guests and seminal figures from the African-American community.
The Power (XM 169/SIRIUS Internet Radio 820) and P.O.T.U.S., SIRIUS XM's non-partisan channel dedicated to "The Politics of the United States" (SIRIUS 110/XM 130) are scheduled to carry First Lady Michelle Obama's speech in its entirety from this year's event marking the NAACP's 101st anniversary as an organization dedicated to pursuing civil rights.
SIRIUS XM host Mark Thompson will host his daily show "Make it Plain" live on SIRIUS Left (July 12-15 5-8pm ET) from the convention, interviewing political and community leaders and taking calls from listeners across the country to explore the day's speeches, events and happenings.
Sirius XM has brought many diverse programming options to the forefront of their content platform, a feature of satellite radio that is often overlooked. Readers interested in learning more should explore the Sirius or XM websites.
Position - Long Sirius XM Radio