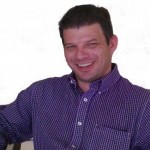 Sirius XM (NASDAQ:SIRI) plays a ton of commercial free music every day. Dozens of channels stream song after song and the company for the right to do that Sirius XM pays royalties. Royalties have become a buzzword of sorts over the past few years. As the dynamics of audio entertainment have changed, the royalties that record companies and artists receive is ever more important each day.
Currently Sirius XM pays royalties for music through SoundExchange. By negotiating directly with the labels Sirius XM can add some new benefits for subscribers that are promising attributes to the Satellite Radio 2.0 project that will be launched in phases over the next year. these features include the ability to record programming, allow the replay of songs, and even allow songs to be cached on a device. It is these capabilities that will help level the playing field (in terms of capabilities) against other services like MOG, Spotify, Pandora, and Slacker.
Billboard.biz is reporting that Sirius XM penned a letter to independent labels from Music Reports Inc. It is being reported that Sirius XM is offering to pay a royalty rate of 7% of gross revenues. This rate is less than the 7.5% that the company currently pays SoundExchange, but the labels would be saving the fees that SoundExchange takes off of the top. Thus the labels would actually realize more money. Sirius XM is set to have the 7.5% rate increase to 8% in 2012. Rates beyond 2012 have not been set.
There are many things for the labels to consider. How often will songs be played. Will consumers purchase songs, or simply rent them through services like Sirius XM, Spotify and others. Regardless, satellite radio represents a lot of cash for the labels. It is estimated that the satellite radio provider paid as much as $150 million in fees in 2010. With revenues growing, and a new 8% rate set to go into effect, that number will be substantially higher.
Sirius XM did issue a statement on the matter:
"We've had a mutually beneficial partnership with the music industry for years and we welcome the opportunity to strengthen that relationship by entering into direct licenses with all record labels regardless of size. Siriu sXM provides a unique opportunity for artists to be heard by a national audience of more than 21 million subscribers and nearly 40 million listeners. Sirius XM listeners have diverse listening interests that are not satisfied by other audio entertainment platforms and regard Siriu sXM as an influential platform for new and established repertoire."
[via Billboard.biz]
Position - Long Sirius XM Radio