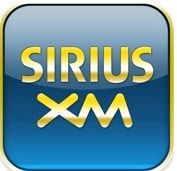 As SiriusBuzz wrote about last week in SkyDock Update Will Allow Pause And Rewind, Sirius XM Radio has now released their latest update to the SkyDock app, and the good news is that the new update delivers more than just pause and rewind.
I have already downloaded the app, and the new features are well thought out and deliver an even better user experience than before. Along with a 30 minute pause and rewind, the newly updated app features:
A dedicated button for traffic and weather OR a tune to previous channel button. This allows instant access to traffic and weather, or for those who prefer to catch the tunes on a couple of stations, the ability to jump between channels. This is a well thought out addition to the app.
Improved direct tune capability with predictive keypad. This feature will limit mistaken channel entry, and will improve usability.
Last Viewed Memory. This is another update that makes the app seem more intuitive. Essentially the SkyDock remembers whether you were in direct tune mode or favorites mode when you last used the radio. An effective update for when you run into the store for a quick cup of coffee, and return to your car.
Repairs issues with inn-app purchases from the iTunes store. This makes both consumers and Apple happy.
Maintains dock volume level when using dock for other applications. Great for those that switch between Sirius XM and iTunes, Pandora, or Slacker.
All in all, the update is a download well worth taking advantage of. I have now used my updated SkyDock for several hours and have not run into any issues. You can dowload the app from the Apple App Store.
Position - Long Sirius XM Radio, No Position Apple