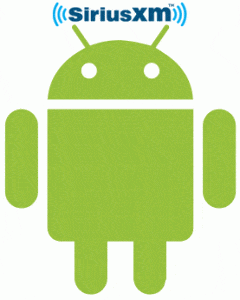 Well, it took some doing, but Sirius XM (NASDAQ:SIRI) has finally updated the Android app to include Satellite radio 2.0 features.  Recently I was highly critical of the Sirius XM apps across all platforms, but in particular on Android devices.  It seems that the company was listening, and this is a good thing.  The new Android update appears to have addressed addressed some lag and loop issues as well as adding the following great new features:
Start Now – Allows users to go back in time by up to 5 hours to hear previously aired programming on many channels
TuneStart – Hear songs from the beginning when tuning into a music channel
Pause – Allows listeners to pause and resume live programming
Fast Forward & Rewind – Allows users to skip forward and back on most channels
Show Alerts – Gives users reminders when their favorite shows begin
Improved reliability and sound – A key issue that was the source of many complaints
Album Art – A small yet under-appreciated feature that adds to the user experience
Artist information – Provides information on the artist that users can read.
I have spent the morning exploring the app and can report that as of now the company seems to have addressed all major concerns related to function.  Great news!  The apps seems to function as users would expect.  A virtually seamless experience that now rivals, in functionality and presentation, the offerings of companies like Pandora, slacker, and MOG.
Navigation around the app is intuitive and easy.  Channels are accessible via a categories button, a channels button, or a favorites button.  The favorites button allows easy access to the channels you listen to most.  Simply hold your finger (or thumb) on a channel to add it to your favorites.  Users can go a step further and mark favorite shows.  Users can customize the app via a settings menu.
The app does still have some room for improvements.  Thankfully it appears that  improvements at this point would be more cosmetic than anything relating to function.  For example:
There is no real way to know that artist information is available by simply swiping your finger across or tapping the album art.  Once users are aware of the function they will certainly use it, but not all customers will be aware.  A small detail, but a valid improvement that could be made.
Channel numbers – Each Sirius XM channel has a name and a number.  The names of all channels appear, but not the number.  Another small detail that would help if the company were to add a direct input function.
No Direct Input Function – This may seem small, but if you like listening to Sirius Hits 1 as well as Howard Stern, the ability to simply input channel 100 would be helpful, especially while driving.
Channel Up / Channel Down – Another feature that would be helpful to drivers using the app.  Sometimes we all just like to hit an up button or down button to explore channels on the fly while catching audio snippets.
Overall the new Android app is a success.  Subscribers no longer have to suffer through function issues, and have a way to navigate and use Sirius XM's service to its highest level.  Congratulations Sirius XM!