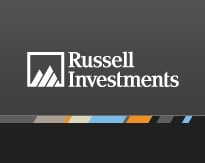 Today is the day that many investors have been waiting for. The story sounds much the same as a month ago when Sirius XM (SIRI) needed to close above $1.00 in order to gain NASDAQ listing compliance. Today investors find themselves watching the $1.00 mark once again in hopes that Sirius XM will close at or above a dollar and qualify for possible inclusion in the Russell Indexes. At stake is large purchases of Sirius XM on June 25th when the Russell reconstitution takes place.
As one can imagine, there are many opinions on what exactly it takes to qualify for the Russell Index. To clear some of the confusion, Sirius XM qualifies on all Russell points for inclusion accept one. That being the price of the equity. The first step for Sirius XM to even be considered is to close at or above $1.00 on the their home listing exchange (NASDAQ). If the equity closes at $0.99, it will not be eligible to become part of the Russell. There is no leeway to this rule. The following are the steps after the 28th of May, and an explanation of what they mean.
Reconstitution Schedule
June 11 – Preliminary additions and deletions to the Russell Global Index, Russell 3000® and Russell Microcap® published after 3:00 p.m. PST. After initially qualifying there are other variables that come into play. The index worries about far more than price. It is an index of a specific number of equities, and it is possible that more equities qualify on price alone than the index carries. On this date lists are made of additions as well as deletions. Should an equity fall below the minimum price, it is possible that it would be grounds for disqualification.
June 18 – Updates to the list of additions and deletions. This is yet another review of the additions or deletions.
June 25 – Updates to the list of additions and deletions. Reconstitution final after the close of the U.S. markets. The list is finalized and the reconstitution happens after the close.
June 28 – Final membership lists posted for the Russell Global, Russell 3000, Russell 1000®, Russell 2000®, Russell Midcap® and Russell Microcap Indexes. The official announcement happens.
Investors will certainly be on the edge of their seats today. Should Sirius XM qualify, investors will still need that seat edge until the actual reconstitution happens.
Position - Long Sirius XM Radio