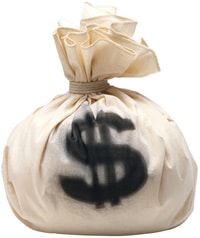 SiriusXM Radio (NASDAQ:SIRI) announced today that, on September 20, 2012, it will redeem all of its outstanding 13% Senior Notes due 2013 (the "13% Notes"), CUSIP Nos. 98375NAA8, U98407AA4 and 98375NAB6, at a redemption price equal to the sum of the present values of the principal amount and the remaining scheduled payments of interest on the 13% Notes to be redeemed discounted to the redemption date, plus accrued and unpaid interest (the "13% Notes Redemption").
That is a real mouthful, but what does it mean?  In simple terms it means that SiriusXM will have refinanced $400 million of the debt and used $281 million in cash to retire the balance of it.  This move will erase some very high interest debt and partially replace it with debt that does not mature until after the decade ends and at a very low rate of 5.25%!  The move should save SiriusXM about $40 million.  It also means that the debt level of SiriusXM will now stand at $2.44 Billion.
"The successful issuance of the 5.25% Notes and our strong cash position allows us to retire all of our 13% Notes more than 10 months prior to maturity," said David Frear, Executive Vice President and Chief Financial Officer, SiriusXM.  "Following the redemption of these Notes, our next notes maturity will be on December 1, 2014."
The company will now have a debt to EBITDA ratio of 2.71 to 1, below the target of 3 to 1.  When the company releases 2013 EBITDA guidance, which could approach $1.1 Billion, the ratio will fall to 2.22 to 1.