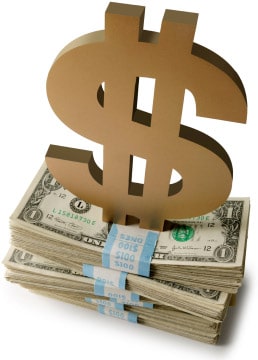 In a move that was foreshadowed in the last earnings call, Sirius XM (NASDAQ:SIRI) is making good on its promise to pay down debt.  The company announced today that it will retire all $186 million of the outstanding  9.75% Senior Secured Notes due 2015.  The notes carry  CUSIP Numbers 82967NAA6, 82967NAB4, and U82764AA6.   On September 1, 2012 Sirius XM will pay a redemption price of 104.875% plus accrued interest.
"Our strong cash position and growing free cash flow profile have put us in a position to retire these notes three years ahead of their maturity, at the first available redemption date," said David Frear, Executive Vice President and Chief Financial Officer, SiriusXM.  "The early retirement of these notes will reduce interest expense and eliminate the only remaining piece of secured debt on our balance sheet."
The big news in this is that Sirius XM is secure enough in its cash position to make such a move.  In addition, this will wipe out secured debt that the company has, meaning that going forward the company debt is not secured by Sirius XM.  Repayment of debt is one event that many Sirius XM investors want to see happen, so the news should be well received by the street.
Liberty Media (NASDAQ:LMCA), the company vying for control of Sirius XM, has about $50 million of this debt on its books which represents about 27% of these notes.  Prior to this announcement, Liberty held roughly $330 million of Sirius XM's debt.  The repayment will deliver a healthy wad of cash to Liberty Media, while at the same time allowing the debt ratio at Sirius XM to approach Karmazin's desired 3 to 1.