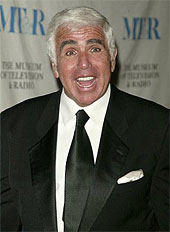 In a surprise move after hours today, Sirius XM radio announced that they will be paying down $114 million in debt. The positive news comes on the heals of the company regaining NASDAQ listing compliance and the announcement that they will be conducting their Q1 2010 conference call next Tuesday morning at 8:00 AM.
On June 1st, 2010, SIRIUS XM Radio will redeem all of its outstanding 10% Senior PIK Secured Notes due 2011, CUSIP Nos. 983759AE1 and 983759AH4, at a redemption price of 100% plus accrued interest. As of the redemption date, $113,685,000 of 10% Senior PIK Secured Notes due 2011 will be outstanding. XM issued the related notice of redemption to the trustee today, who will notify noteholders of the details of the June 1 redemption.
Sirius XM has had a string of positive news, and given other refinancing activity has improved cash flow substantially. Now they are working on the debt picture. This move will slightly improve their Debt-to EBITDA ratio, and goes further in cleaning up the balance sheet. Activity such as this is typically viewed as bullish, and could serve to spark more institutional interest in the equity.
David Frear, Executive Vice President and CFO stated, "Our strong cash position, strong first quarter subscriber growth and the improving outlook for the economy have put us in position to retire these notes a year ahead of schedule...The early retirement of these notes will reduce interest expense and increase our free cash flow."
As of late, Mel Karmazin and the management of Sirius XM seem to be making all of the right moves that will instill investor confidence in the company. With the conference call only three trading days away, things could get very interesting.
Position - Long Sirius XM Radio