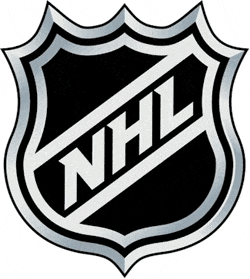 Sirius XM Radio will offer listeners comprehensive coverage of the 2009-2010 NHL season with an extensive schedule of live play-by-play of NHL games and daily hockey talk on the NHL Home Ice channel.
XM listeners will have access to live play-by-play of every regular season and playoff game on XM channels 204-209. Sirius subscribers with the "Best of XM" programming package will get most regular season games and every NHL postseason game on Sirius channels 208-220.
In addition to live games, The company will offer the 24/7 hockey talk radio channel, NHL Home Ice, on XM ch. 204 and Sirius ch. 208 (with the "Best of XM"). NHL Home Ice features the weekly live show, NHL Hour, hosted by NHL Commissioner Gary Bettman and a rotation of League executives, including Deputy Commissioner Bill Daly and Senior Executive VP of Hockey Operations Colin Campbell. The hour-long show, co-hosted by former NHL player Bill Clement, airs every Thursday (4pm ET). NHL Hour provides listeners with the latest news and events from the highest levels of the NHL.
NHL fans can also tune in to Sirius ch.122 for CBC's Hockey Night in Canada Radio (weekdays, 4-7pm ET), hosted by Jeff Marek, Kelly Hrudey, Cassie Campbell Pascall, Craig Simpson and Scott Morrison.
On Sirius XM Sports Nation, Sirius ch.122 and XM ch.143, former New York Rangers forward Ron Duguay and former New Jersey Devils defenseman Ken Daneyko host their weekly show, Ice Breakers (Thursdays, 7-9pm ET), a lifestyle-themed show that features the duo's thoughts on the NHL, lifestyle, entertainment and more.
I was a little late getting this story up because I was at the Boston Bruins stinker of a home opener Thursday night, hopefully I will have better luck at tonight's game vs the Hurricanes as I am 0-5-1 in the last six games I have attended! Sorry Boston, I am the new curse.