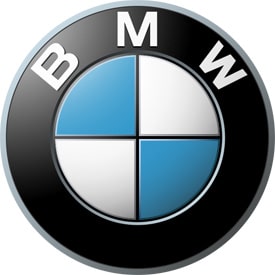 BMW and Sirius XM radio announced today that all Certified Pre-owned vehicles that are equipped with Sirius radios will receive a three month trial to the "Sirius Everything" subscription. BMW will continue to offer SIRIUS as an exclusive factory-installed option on all new BMW vehicles with a one-year bundled subscription included in the price of the vehicle. SIRIUS has been available as a factory-installed option on all BMW vehicles sold in the U.S. since 2004.
As one of Sirius's original partners, BMW has been putting out satellite radio equipped vehicles for quite some time. In addition to this fact, BMW has also been carrying a high installation rate for quite some time. This bodes well for the new deal, as many of the cars that will fall into the program will generate promotional subscribers.
In announcing the deal, BMW's Joan Horst stated, "BMW is very excited to be partnering with SIRIUS XM Radio for this special BMW Certified Pre-Owned customer offer. The BMW Certified Pre-Owned Program is the luxury segment leader, and making SIRIUS XM Radio available for a three-month trial simply adds value to the already established value leader. The past 2 years have been especially successful for BMW new vehicle sales, and a record number of customers have embraced the SIRIUS XM experience. Consequently BMW is seeing more and more vehicles entering the Certified Pre-Owned BMW Vehicle Program with SIRIUS hardware already operational. The next logical step is to add a special program to introduce CPO buyers to the pleasure of SIRIUS XM."
The Certified Pre-owned (CPO) market has been a segment that satellite radio investors have been eager to enter for quite some time. While several such deals have been in place for quite some time, it only made real financial sense when the CPO penetration of already equipped cars reached a certain level. With higher penetration over the past couple of years, we now will see the benefit of getting to monetize radios that might otherwise be idle.
The numbers will not be huge in terms of Q2. Going forward, what will develop is a second wave of promotional subscribers that can begin to offer balance to the subscriber metrics. The more successful CPO programs in terms of gross subscriber numbers will be from the likes of GM, Ford, Honda and Chrysler. Toyota will likely lag behind on the gross installation side because they have not had a high penetration rate on new installs. Brands such as BMW and Mercedes likely have higher conversion rates, and higher penetration rates, but their sales volume is very low when compared to auto industry staples such as the big three.
Investors should expect benefit from CPO programs to be a developing market rather than one with a big instantaneous impact.
Position - Long Sirius XM, No Position OEM's