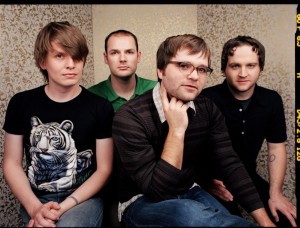 Demonstrating yet another valuable aspect of subscribing to Sirius XM Satellite Radio, the company announced that they will be airing Death Cab for Cutie's sold out show in Los Angeles live on the Spectrum channel (28). The concert, scheduled for June 7th, will be broadcast in its entirety. Sirius XM listeners will hear the band perform songs from their recently released seventh studio album, Codes and Keys, as well as songs from their fourteen year career.
In yet another interesting twist, all four band members will play their favorite tunes during a special guest DJ session. Events such as this are some of the compelling differentiators between Sirius XM and competitive services from terrestrial and Internet radio.
The concert will air live on Tuesday June 7 at 10pm PT and the guest DJ session will air at 9pm PT. Both will be rebroadcast on Wednesday, June 8 at 1pm; Friday, June 10 at 6pm; and Saturday, June 11 at 3pm (all times Pacific).
If you are not familiar with the Spectrum you should check it out. The Spectrum plays the music of past, present and future adult album rock artists. Listeners will hear U2, Dave Matthews, Mumford & Sons, Tom Petty and Coldplay.
Position - Long Sirius XM Radio