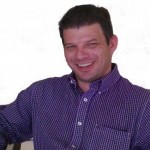 Sirius XM Satellite Radio (NASDAQ:SIRI) announced today that they are planning a conference call to share their Q1, 2011 financial results on Tuesday, May 3, 2011. The company will hold a conference call at 8:00 am ET. Investors and the press can listen to the conference call via three distinct methods:
The Sirius XM website at siriusxm.com,
Via Sirius XM Satellite Radio by tuning to SIRIUS channel 113 or XM channel 90.
Over Sirius XM Internet Radio on the Sports Nation 2 channel, as well as through the SiriusXM Internet Radio App.
Sometimes in the market timing can be everything. Last week I wrote "April Auto Sales Can Help Sirius XM In More Ways Than One". The article outlined the possibility that Sirius XM's Q1 call could be scheduled in such a way that the company stock could benefit from their own good numbers combined with the announcement of great April auto sales. It appears that this is exactly what will transpire.
Sirius XM also recently announced that their Bond Buy-back program for the 3.25% notes due this October was a widely successful. The company was able to retire about $75 million in debt, save some money, and improve their balance sheet. More detail is available in our article titled, "Sirius XM's Successful Note Buy-Back Leads to Balance Sheet Improvements and Possibly More". Certainly Sirius XM's management will highlight this buyback as a positive sign that the company is fully in control of their finances and debt picture. This might go unnoticed by some, but the implications of such moves run deeper.
In addition, auto makers are announcing more normalized production for the first time since the March 11, 2011 disaster that struck Japan. Just this past week auto makers began announcing that they are able to run production plants on a more continuous basis. Sirius XM's Mel Karmazin should be able to give good flavor on the minimal impacts Sirius XM will have due to the disaster. The company can speak to a resurgence in OEM brands that had less impact, announcements that automakers are making about their plans to minimize impacts, and a more stable flavor of what parts suppliers are saying.
All of this is happening as Sirius XM is experiencing their usual pre-conference run up and setting new 52 week highs with the stock. Support levels are strong, and combined with good news and fewer question marks, Sirius XM can possibly get to, and hold, the $2.00 level for the first time in recent memory. In the market they say timing is everything. This could not be more true than with Sirius XM right now.
Position – Long Sirius XM Radio