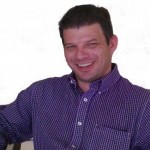 Sirius XM (NASDSAQ:SIRI) not only survived options expiration, but did so with a close at the key level of $2.10 that I spoke of in several pieces last week.  The close at $2.10 on Friday keeps the trend moving, and while the equity was down from the previous close, key technical indicators remain bullish.  Will this week provide the lift that investors are seeking?  Time will tell, but here is the technical outlook as the markets prepare to open.
Support and Resistance
Sirius XM continues to battle at the key level of $2.10. While it may seem frustrating watching this battle, the underlying support and resistance levels are adjusting and adding strength where longs want to see it.The $2.10 level is becoming extremely strong support at the moment, but could shift to extreme resistance in short order if the equity closes below that level.  This is a key point for investors to understand, as it sets up the dynamic of how far a run to the upside can go.  If the equity closes below $2.10, this means that a great amount of energy will be exhausted trying to topple $2.10 again.  This limits the upside.  On the flip side of the coin, if Sirius XM can stay above $2.10, any energy in a run can move it to higher highs and add strength by building newer and stronger support at levels above $2.10.  With the earnings call coming up, it is quite possible that anticipation of good numbers will prevail and allow Sirius XM to not only test $2.20, but also $2.30 and above prior to the call.  Current Support and Resistance:
$1.92 - Strong Support
$2.01 - Mildly Weak Support
$2.03 - Mildly Weak Support
$2.10 - Extremely Strong Support/Resistance
$2.14 - Very Weak Resistance
$2.19 - Mildly Weak Resistance
$2.26 - Mildly Strong Resistance
$2.35 - Mildly Weak Resistance
As  you can see, strong support sits right at current levels, with the next real strength in support being at $1.92.  Conversely, there is little resistance above with $2.26 being the next key level.
Exponential Moving Averages (EMA's)
From and EMA standpoint things are looking better with each passing trading session.  Sirius XM is now spreading out the key levels at 5, 13, 20, and 50 days.    This affords the equity a little technical breathing room, and adds strength to the technical indicators.  From an EMA standpoint the key level is $2.09.  If Sirius XM can maintain closes above $2.09, it can allow each successive average to build strength and spread out further.  Closing above the 5 day average is the first key.  The next key is closing higher again and again to spread that field just a bit more.

The technical story on Sirius XM remains in tact, but monitoring is a key component to successful trading.  In technical analysis signals can be seen early on, and this provides investors the opportunity to evaluate their own situation as these signals move.  If they add strength, then you are all set.  If they begin to lose steam it is imperative that you identify that as soon as possible.  By doing this it allow you to identify the tops and bottoms.  The value of regular updates will carry differing values depending on your trading style and strategy.  However, one common theme among all is early identification of technical indicators.  This holds especially true as we are about to go into an earnings period.  The key information today is closing at or above current levels and maintaining decent volume.
Cheers!