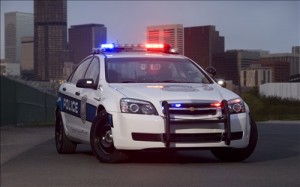 It never stops!  There will always be someone suing someone and SiriusXM is not immune.  The Miami Police Relief and Pension fund has filed a lawsuit alleging that the SiriusXM (NASDAQ:SIRI) board has not done enough to ward off the control attempts by Liberty Media (NASDAQ:LMCA).
While papers are not yet available through the pacer court tracking system, the gist of the case is that the pension fund alleges Malone and other Liberty executives serving on Sirius's board are improperly barring fellow directors from "adopting anti-takeover provisions even if doing so would be in the best interests" of the company, a Florida pension fund said in the complaint, filed today in Delaware Chancery Court in Wilmington.
Now for the humorous part!  Why has it taken this pension fund over 3 years to find out that Liberty had substantial control over the destiny of SiriusXM ever since the bail out deal was struck in 2009?  The information was widely available.  Any person or fund doing its proper fiduciary responsibility would have known the following:
Liberty got to have board seats that equate to its level of stake with the preferred shares.
Liberty Media was immune from a poison pill and provisions were adopted to keep it that way.
All SiriusXM debt issues have excluded Liberty Media from any change of control provisions.
Liberty was barred from taking a stake above 49.9% for 3 years, Once that expired they were free to make any move they wanted.
Liberty was granted substantial rights via its preferred stake which included a virtual veto power over use of cash, share count, and debt issues.
The only defense SiriusXM had would have been to not make the process easy.  SiriusXM has done just that.  Perhaps those tasked with researching the investment decisions of the Miami Pension fund should be the ones named in the lawsuit, because the information listed above was WIDELY AVAILABLE to any potential investor.
A few other interesting things.  What damages can the Miami Pension fund claim?  How is it that they assume that Liberty taking control would be bad?  How would the pension fund have felt if SiriusXM did attempt to block Liberty and as a result got sued for breach of contract?
Having not seen the filing in its entirety makes it difficult to render an opinion that carries any real weight, but at first blush, this suit seems destined for failure.  I am fairly certain that the Blessing and Shenk decisions will come into play, both of which dealt with the Liberty takeover already.