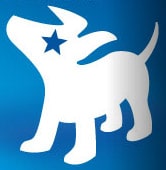 With the earnings call only two days away, Sirius XM appears to be making a strong move to the upside. Likely, the move is more technical than anything. The range between 40 cents and 60 cents is a "no-mans-land" and gives the stock a window to move through with relative ease, with strong support at about 40 cents, and the first real resistance at 60 cents.
Typically these stocks have not responded well to conference calls. It seems that no matter what the news is that there has always remained enough question marks that the equity has found a way to sell off after the call. Time and time again we have seen a pre-earnings run up in what seems to be a sentiment that THIS will be the quarter where everything gels.
The next logical question is whether the Liberty stake in the company will give people the confidence that they are seeking as to the direction of the company. So far Liberty has made some bullish statements. This is good, but it needs to be combined with clear direction from Sirius XM in this call.
I have oft been critical of the fact that without guidance and without a clear understanding of how the merger synergies will pan out that investors simply have many questions. With the financing issues well under control, it is, in my opinion, important that the street get a good sense of the road map to success for Sirius XM Radio.
The handful of analysts that still cover the stock are looking for a loss of 2 cents on revenue of $647 million. In my opinion, the revenue will not meet those expectations. Even with the addition of higher priced packages, the slowed car sales and structure of some OEM deals will bring the revenue line down.
I stated in our Q1 preview, the subscriber number will be negative. This is due to slightly higher churn combined with fewer gross additions. Watch for the company to concentrate on the adjusted EBITDA and whether they are on pace for $300 million in that metric for the full year.
In my opinion, for the stock to maintain and keep any gains, there needs to be a clear path on guidance and what investors can anticipate from Liberty. The continued troubles in the OEM channel will continue to make offering guidance difficult, but it is something that is needed. Investors, the street, and analysts need to be able to build models and understand how all of the various metrics tie out. Unless there is a core understanding of the metrics, confidence can not grow.
Seeing the stock appreciate on technicals is one thing. Seeing it improve on performance and metrics is another. At this point, investors want more than technicals to drive and influence the price per share.
Position – Long Sirius XM, No Position Liberty