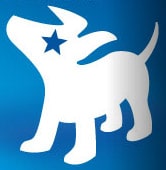 It appears that Sirius XM is seeking to get an even more accurate opinion of what listeners like. Today I received an email inviting me to become part of the Sirius XM Listener Power Panel. The Listener Power panel gives participants a chance to become a voice with meaning regarding Sirius XM programming. Panelists could at times receive payment for their participation in surveys. I have already taken the initial survey, which took about 5 minutes, and was unpaid.
The Letter I Received:
Hello Spencer,
At SIRIUS XM, we are committed to constantly improving our programming and we know there is only one way to find out what you really like and dislike. That's why we are inviting you to become a part of the SIRIUS|XM Listener Power Panel!
As a member, you will be invited to participate in various online surveys. Some of these surveys will even pay you for your time and opinions! The best part is that you can take the survey from the comfort of your home or office, on your computer, and at your own convenience!
If you would like to help us improve the programming on SIRIUS XM Satellite Radio, please click on the link below. From there, simply complete the registration page and tell us which SIRIUS XM channels you enjoy most, so we can invite you to a survey that is custom designed for people just like you.
Join the SIRIUS|XM Listener Power Panel here: http://www.siriusxmsurvey.com
Your invitation code is:xxxxxxxxxx (omitted for publication)
Only people who join the new SIRIUS|XM Listener Power Panel will be eligible to participate our upcoming paid surveys.
Thanks in advance, for helping us program more of what you want to hear on SIRIUS XM.
--SIRIUS Research Department
You have received this email because you are a registered Sirius subscriber.
1221 Avenue Of The Americas 36th Floor New York NY 10020 US
It is good to see that Sirius XM is digging deeper in understanding their subscriber base. The company has had small polls from time to time on their website, but the depth and detail in these surveys is certain to paint a more clear picture for the company to use in their programming decisions.
Position - Long Sirius XM