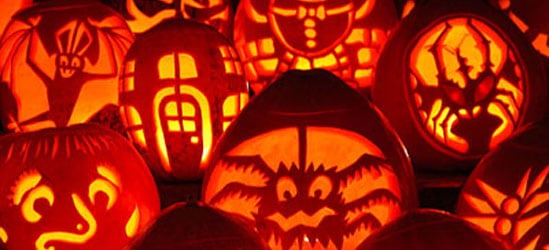 Sirius XM Radio announced it will launch Halloween Radio, a channel devoted to all things Halloween, offering listeners of all ages the ultimate 24/7 Halloween soundtrack. Halloween Radio, Sirius ch. 126 and XM ch. 120, will launch October 26 at 10am ET and run until November 1 at 6am ET.
Leading up to Halloween, from October 26-29, Halloween Radio will air themed segments including favorite holiday stories and memories from a variety of Sirius XM hosts such as Martha Stewart, Cousin Brucie, Jane Pratt, Jay Thomas, Judith Regan, and Chris "Mad Dog" Russo. The channel will also feature classic scary stories, music, listener comments, stories and personal Halloween memories, and a special appearance by Rosie O'Donnell, whose Sirius XM daily morning show premieres this fall.
On the eve of Halloween the channel will begin to broadcast catchy, creepy, fun, scary sounds beginning at 5pm, including creaking doors, wolves baying, footsteps, bubbling potions, a fog horn, breaking glass, the sounds of being chased through the woods, eerie screams, the echo of dripping water, a heartbeat and thunder to help set the mood for Halloween parties at work or at home and to set the mood for trick-or-treating.
Visit sirius.com/halloween to sample Halloween Radio by playing with the spooky sounds on the interactive soundboard.